H

otwheels carries the license in manufacturing a huge range of

Ferrari

cars. Some of the great Ferrari masterpieces include the Enzo (which was posted earlier), 599 GTB, 360 Modena, FXX, Superamerica etc. The model being posted here is the

F430

... The scarlet coupe is known best for its aggressive look and magnificent handling capability.
'The Ferrari F430 derives its power from a mid-mounted, 4.3-liter V8 engine. Its 483 horsepower and 343 pound-feet of torque is sent to the rear wheels through either a traditional six-speed manual or Ferrari's electrohydraulic F1-style transmission controlled by paddle shifters. The F430 also has an electronically controlled "E-diff" rear differential that helps to improve acceleration and vehicle balance. At full gallop, the F430 can hit 60 mph in less than 4.5 seconds and tops out just shy of 200 mph. Reining all this in are antilock brakes and driver-adjustable traction and stability controls (Edmunds.com).'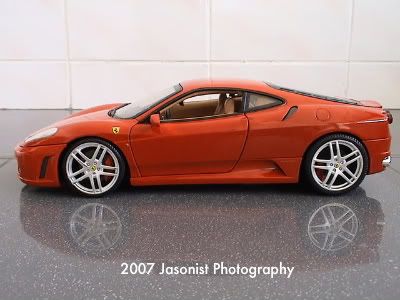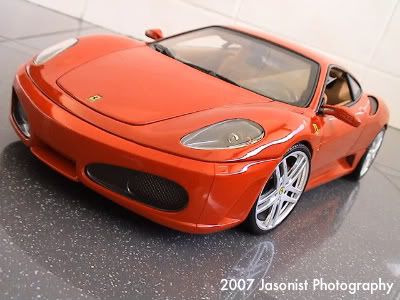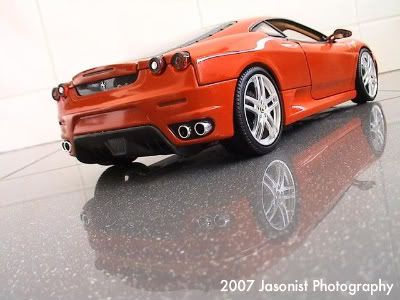 Reference: http://www.edmunds.com/ferrari/f430/review.html