C

hinese New Year is just around the corner... therefore nothing seems to be better than posting a

red

diecast model. When thinking of a

red

car, I will relate it to something fast and symbolic (no no no... not the red angpows lar!), which naturally connects me to the

Prancing Horse

.
In conjunction with the

Tiger New Year

, here is my collection of a

red Ferrari Enzo

from Hotwheels. There are quite a few diecast makers which produce the Enzo, namely Amalgam, Kyosho, BBR, Hotwheels and Maisto. Unfortunately, due to my wallet constraint and market availability, I can only afford a Hotwheels model. No doubt, Amalgam, BBR and Kyosho versions are damn high in quality... so do the prices!!!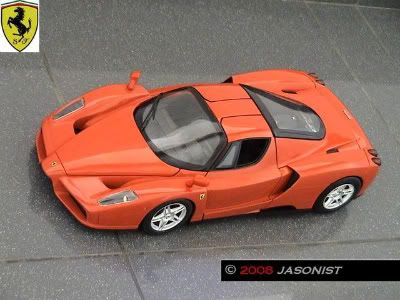 Hotwheels produces a quite decent Enzo, consider that it's a reasonably priced diecast model. Everything is ok and every angle just looks like an Enzo... just that the engine cover is made of plastic instead of diecast metal. Despite the plastic engine cover, the weight is still quite heavy though.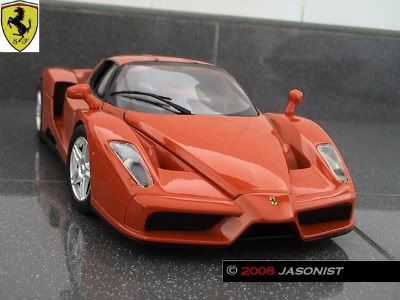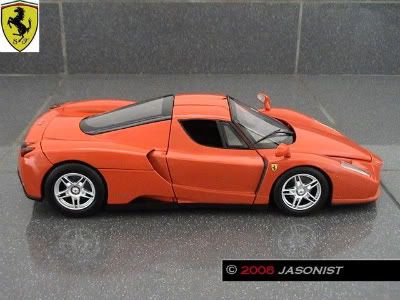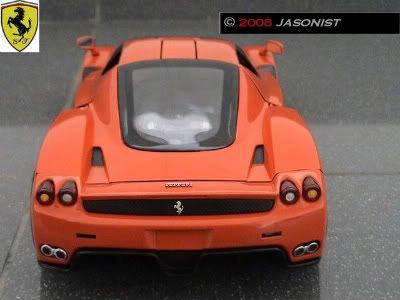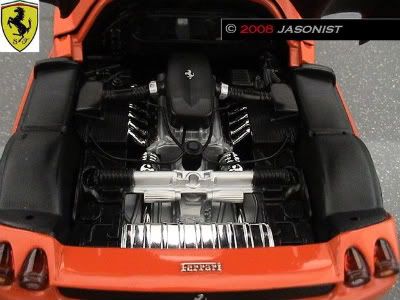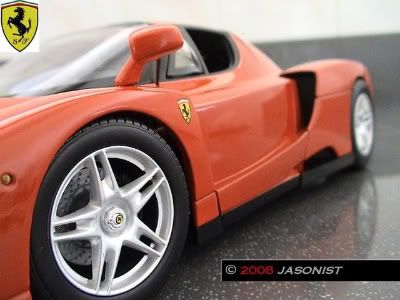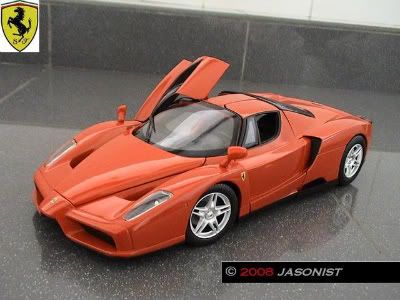 There will be more
reds
to come for sure... teaser first!