F1
fans will definitely relate

Michael Schumacher

to

Ferrari

since he had contributed a lot to the team during his previous career as a professional Formula One driver. The 7 times F1 world
champion has been nicknamed the King of Rain due to his magnificient driving skills in wet conditions.




As an F1 collector (not a Schumi fan though), at least ONE Schumi's limited edition model is compulsory! Therefore I got myself this All Time Pole Positions of Michael Schumacher, commemorating his 66 pole positions from different Grand Prix around the world. This model is limited to 6666 pieces worldwide. Hotwheels has mounted the car on a brushed aluminium base which records his pole position information such as countries and dates. Some interesting features include the no.1 finger posing from Schumi figure and debri effects around the car model.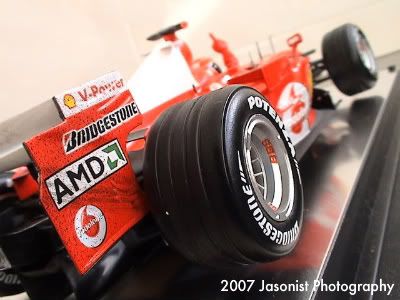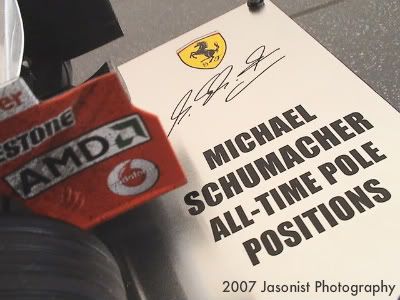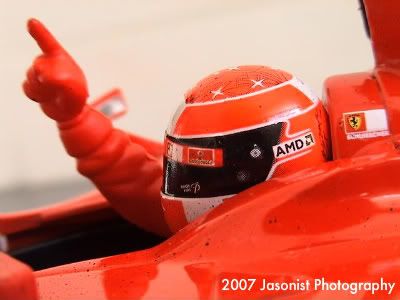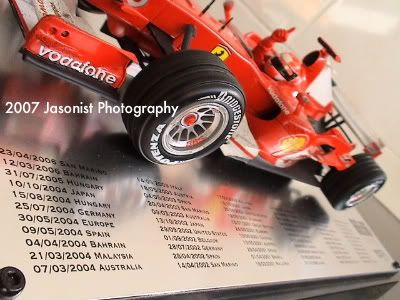 Those were the glory days when Michael was
The Red Baron
before he retired after 2006 season. And now, he makes a comeback and is ready for the 2010 season... in a different team -
Mercedes GP Petronas Formula One Team
.
No more

Red Baron

...

White Knight

perhaps?